Spring is here – just step outdoors and smell the fresh green grass, feel the warm breeze and listen to the familiar buzzing of mowers and string trimmers! If your preferred weed-whacking apparatus refuses to buzz, come on in to Rainbow Ag during the No Tax Sale on all Outdoor Power Equipment, Friday and Saturday April 13 & 14 and save some $$$ on a new mower or trimmer (or blower, rototiller, chain saw or lawn tractor!). Our OPE specialists will be on hand to help you pick the perfect tool for your job.
Also, going on now, it's the Honda Savings Event! Get a deal on a reliable Honda mower, rototiller or pump, then register it to get a free year of extended warranty! The Honda Saving Event ends on May 31, 2018. Learn More Here >>
Mark your calendars for the first weekend in May – Rainbow's Annual Spring Sale is our biggest sale of the year. Everything in the store will be marked down, with some special Hot Buys on the items you need most!
---
New at Rainbow Ag!
Bar Ale Esteem Complete Pellets and Esteem Complete Senior Pellets, available in 50LB bags or 250LB MiniBarrels! Esteem® Complete Pellet is a pelleted horse feed fortified with key vitamins and minerals. Formulated as a complete feed to adapt to your feeding program, and available in 250LB barrels! Learn more at Bar Ale Esteem Complete website.
---
Join along as Martha Josey, pioneer woman in rodeo history and Purina Ambassador, shares her stories of greatness with us. From career-ending injuries, to world titles, to training the next generation of rodeo champions, watch how this living legend has overcome insurmountable obstacles and how she has given back to the sport that defines her. Watch Video Here >>
---
Happenings and Events:
Lake County Horse Council and Rainbow Ag present an evening Meet & Greet for all area equestrian associations and clubs. April 25, 6:00 PM at Robinson Rancheria Casino. Come learn about our local organizations and their upcoming events! Special guest speaker from Purina will discuss equine nutrition. There will also be raffles and free give-aways! If your group would like a table to present information about membership and events, it's FREE! Contact Debbie James 707 338 1014 for more information. Robinsons will be offering an all-you-can-eat spaghetti dinner that night, for only $9.95, too
The Dressage Corner in Lower Lake will have their Grand Opening celebration on Sunday April 15th, from 11:00 AM to 3:00 PM. Watch Dressage and Driving exhibitions, take a wagon ride with Live Oak Belgians, enjoy food, beverages, friends and fun! View the flier, or check out their website, www.thedressagecorner.com.
Also coming up at The Dressage Corner, A Western and Traditional Dressage clinic with Stacy Sutton, on April 7th. The clinic will run from 9:00 AM to 3:00 PM and auditors are welcome! For more information, email Marci McDaniel-Davis at marci@thedressagecorner.com.
May 6 is the date for the first in a series of Cowboy Dressage, Ranch Versatility, and Reining Show at Shoreline Riders in Fort Bragg. Classes will include Ranch Trail, and divisions for Novice W/T and Open will compete for year-end Buckles! More information Here >>
---
---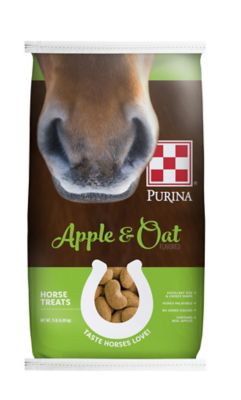 Don't miss this month's Subscribers Coupon! Save $5.00 off a 15LB Bag of Purina Apple & Oat Horse Treats! Ponies love 'em! Download Your Coupon

Trivia: The March Winner is Marilyn Tanner, who submitted the correct answer that a curry comb is an important tool for shedding season. Enter to win a $15.00 Rainbow Gift Card! All correct answers are entered into a random drawing. This month's question is, Lake County Horse Council and Rainbow will be holding what event in April? Enter Here!
Happy Trails!